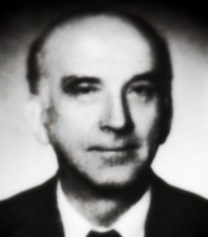 He was born in Shtip in 1917. He graduated from the Faculty of Law in Belgrade in 1940.
He was District Public Prosecutor in charge of the Tetovo region in 1945/6, and later he was assigned as District Public Prosecutor for the Shtip region, and later for the Skopje region.  He exercised the office of Assistant Public Prosecutor from 1947 until 1951. He was appointed as Public Prosecutor of the People's Republic of Macedonia in 1951.
Later, he was appointed as Secretary of the Judiciary of Macedonia (1954), a judge of the Supreme Court of Macedonia (1958), a judge of the Supreme Court of Yugoslavia (1967) and a judge of the Constitutional Court of Yugoslavia (1971-1979).