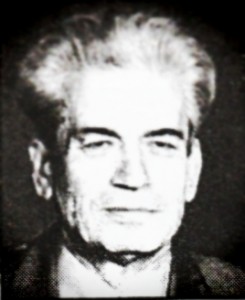 He was born in the village of Blatec – Kochani in 1918.
In the period from 1949-1954 he exercised the office of a District Public Prosecutor in Shtip, and then he worked at the Macedonian State Attorney's Office (1956-1960).
He served as Public Prosecutor of the People's Republic of Macedonia from 1960 until 1967. He worked as a judge ever since the establishment of the Court of Associated Labour.